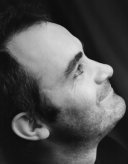 Tim O'Shea, Killarney,Co. Kerry.
(Vocals, Guitar &
bodhr‡n)





TIM O'SHEA is from Killarney in the south west of Ireland. He has been working solo, and in several bands since the late 1980's. Tim's repertoire draws from the dance music of his native Sliabh Luachra and West Kerry folk traditions and the singing of Irish and Scottish performers like

Jimmy McCarthy, Paul Brady, Dick Gaughan and Andy M. Stewart

.

Tim has toured the USA, Australia, New Zealand, & Europe. Since 1992,
(20 years in 2011, see gigs & tours page for more),
Tim has annually toured Germany with CIAR, GREEN LANE, and BRICêN. They played many Irish music festivals, and supported super folk band ALTAN twice and

Dolores Keane

(ex De Dannan),

Sharon Shannon

,

De Dannan

,

Marie Breathnach

(ex-Riverdance),
Karan Casey

(ex-Solas)
Dervish
and
Lunasa
. In 1995 Tim guested on the second CD of Monks of the Screw (Sliabh Luachra traditional music group).


To mark "15 years on the road", Tim launched a collection of 15 tracks, some new & remastered recordings in October 2006. "15 Times Around" has received very favourable reviews from Ireland, USA, UK, Germany and Sweden.

The launch of the new studio CD

'Lake of Learning'

took place at the Gathering festival on Feb 29th 2004. The CD features four reed instruments uilleann pipes, accordion concertina and clarinet. Tim has two compositions, a song and an instrumental on this new CD and together with dance music from Sliabh Luachra and Co. Clare in the south west of Ireland this new Cd is the best one. So if its songs or tunes or solos you like there is something here for you. In the words of one reviewer, 'it's real music as it should be played - real music by real people' Irish Examiner 13/05/04.

In April 1999 Tim produced, arranged and featured on his first independent CD,

"Fair Dawning

-

Tim O'Shea & Friends". Tim played with "The Spirit of Ireland", & "To Dance on the Moon " Irish music and dance shows at the newly opened National Events Centre in Killarney (Gleneagle Hotel), Ireland for the summer of 2000, 2001 & 2002. Tim has made several television & radio appearances at home & abroad. In 2004, he completing his second studio CD with tours of the USA, Germany, Holland & Northern Ireland.